If you are parents who live in Union City and are looking for a Union City Montessori preschool for your child, you need to come across the "border" to Niles Blvd. This is where you will find us at Learn And Play Montessori School: we are right next door to Quarry Lakes Regional Recreation Area, so we are only a stone's throw away from Union City.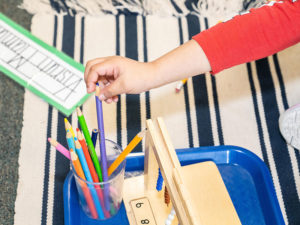 If you work in another part of Fremont you might find one of our other preschools convenient in Peralta, Maple, Irvington, or our brand-new one just about to open in South Fremont on Fremont Blvd. We also have two more campuses in Dublin and Danville if your work takes you up or down the 680. Indeed, we even offer convenient online preschool options – so you have choices!
Unlike public schools, our hours are also very convenient for working parents. We open at 7.00 am and stay open until 6.00 pm, which is good news whatever your hours are. We also open all year round and don't close for several weeks in the summer. We take children from the age of 18 months to six.
You May Already Know Something About Montessori
If you are looking for a Union City Montessori preschool you probably already know something about the Montessori method of learning. If you don't, it is based on the principle that every child is unique – we are all unique, regardless of age – and is to be respected as such.
All of our campuses have large classrooms, and many have extended windows in order to let in as much natural light as possible. Each classroom has a huge choice of Montessori materials and the children are allowed to wander around looking at them until they spot something that they find interesting. Then, whatever it is, they can take it away and play with it, inspect it, feel it, learn about it, and explore it.
The result of all this is that each child is learning about something that he finds interesting, so naturally, he wants to find out more about it. It may be that the child decides that he is not interested in a particular material, after having played around with it, so he can simply go and find something else.
There is no rush with the Montessori method of learning. Each child will learn at different rates, so each is allowed to take as long as it takes. The teachers keep an eye on what the child is doing and will introduce him or her to some further materials at the appropriate time.
If you are looking for a Union City Montessori preschool for your child, then pop across the "border" and come and take a school tour.