If you live in Fremont, you probably know that Centreville is an up-and-coming neighborhood. Massive new developments are being built on Fremont Blvd, and new coffee shops, businesses, and apartments are sprouting like weeds.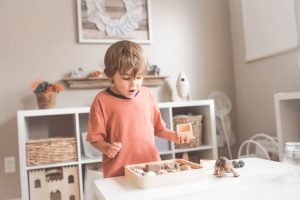 If you are a young parent, you might be looking at Centerville daycare options, and at Learn And Play Montessori we are here for you with our new campus opening very shortly.
One of the most important things for many young parents considering Centerville daycare options is the hours that the school is available. Public school hours are relatively short, and if you have to work, as most young parents do, it can make dropping your child off and collecting him or her again exceedingly difficult. Fortunately, we are open for longer hours than the public schools, opening at 8.00 am and staying open until 6.00 pm. What that means is that it will fit around the working hours of the majority of parents.
Just as important, and for the same reasons, is that we don't close down for weeks on end in the summer. We are open all year round.
Several Campuses In Fremont and Beyond
Of course, while you might live in Centerville it may well be that you work elsewhere in Fremont, California, and if this is the case, we have a campus that is not very far away at all. We have campuses in Irvington, Maple, Peralta, Niles, and South Fremont also. In addition to that, if you have to head south, we have another campus opening in Milpitas shortly as well. In addition, there is a campus in Dublin and one in Danville. So, wherever you live and wherever you work, there's a Learn And Play Montessori for your child.
Our daycare programs focus on a lot more than just drawing, singing, and playing with bricks, although those are important. But we believe in setting your child off on the road when it comes to his or her education. Let's face it, your child may be learning for the next 20 years if he or she goes to college, and there is no time to start off better than the present.
So, we involve your child in math, science, visual arts, physical arts, movement, and language. Your child will learn to read, learn off of flash cards, and play with puzzles. We also understand that each child learns at his or her own pace, and the Montessori method is designed to allow the child to do exactly that.
So, if you are considering your Centerville daycare options, pay us a visit at one of our other locations for a free school tour when we can answer all your questions.