Montessori is a style of teaching and learning that helps kids to be flexible. As parents and teachers, we know the importance of flexibility these days! It seems everything is changing day-by-day. We are not only teaching Montessori. We are living Montessori! And we're excited to be fully open as the best-in-class Montessori program in Fremont, CA.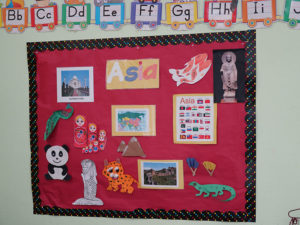 If you are looking for a preschool for your kid or kids after Coronavirus, you are not alone. Here in the East Bay, as throughout the San Francisco Bay Area, we have all been in shutdown, and parents have been trying to teach their kids at home. At Learn And Play Montessori we have been providing our children with a remote learning program which has taken some of the strain off our parents and helped our kids to keep up to date with their education.
Of course, this is not by any means the same thing as coming to school, mixing with other kids, and taking advantage of all the incredible Montessori learning tools and facilities that we have to offer, but it has been the best we could do under these extraordinary circumstances.
Believe it or not, it won't be all that long before summer is over and we are open again. If you are looking for Montessori pre schools in Fremont, CA, you will be delighted to know that we have one close to where you live or work. We have campuses in Niles, Peralta, Maple, Irvington, and a new school ready to open in South Fremont, so wherever you are, we are too.
At the moment, we are unable to open for as long as we would do normally, but we will still be open at 8.00 am and remain open until 5.00 pm which is ideal for most Fremont parents.
Strict Safety Measures for Preschool Children
As you might expect, we have put into place some very strict measures in order to ensure the safety of our children, parents, and staff at all our campuses, and we are following the guidelines of the CDC, Child Care Licensing Department, County Health Department, and other government organizations. The safety of everyone is at the top of our list for the re-opening.
As you may know, our Montessori schools in Fremont, CA, allow each child the freedom of expression and to be the individual he or she actually is. Children learn at different rates: some are quick learners, and others are slower. This doesn't matter because we allow each child to explore and learn at his or her own speed. There is no pressure on a child to finish something at a certain time.
Furthermore, at our Montessori schools in Fremont, CA, each child chooses what to learn about. This means that not only does he learn because he wants to learn, but also that there is no sense of competition because the children are exploring and learning about different things.
To book a school tour near you, click on the Schedule a Tour link at the top of the page.